T&D Conclave 2021
14th edition of T&D Conclave concluded successfully in the presence of 250 Senior officials from 150 plus Organisations. The Conclave was held at Hotel Shangrila, New Delhi on December 10, 2021. This was the first physical program organised by IEEMA post COVID and received wonderful feedback from all stakeholders.
The welcome address was delivered by Mr Rajeev Dalela, Chairman, IEEMA T&DP Division on the state of T&D Industry. Mr Vipul Ray, President, IEEMA highlighted the Industry Trends, Solutions and Opportunities. Mr Vinayak Chatterjee, Chairman, CII Task Force on Infra and Former Chairman, Feedback Infra talked about recent Public Policy Interventions in Indian Infrastructure.

Mr Vishal Kapoor, Joint Secretary, Distribution, Ministry of Power shared his views on Distribution reforms.

Special Address on Five Key Trends which can Transform India was delivered by Mr Shekhar Gupta, renowned Journalist and Editor in Chief, The Print. Mr Suhas L Yathiraj, IAS and District Magistrate, Noida and Paralympic Medallist shared his inspiring and excelling life journey focussing on education and sports.

Members enjoyed Industry Sessions and the views of motivating speakers and networked with each other throughout the day making this edition a memorable one.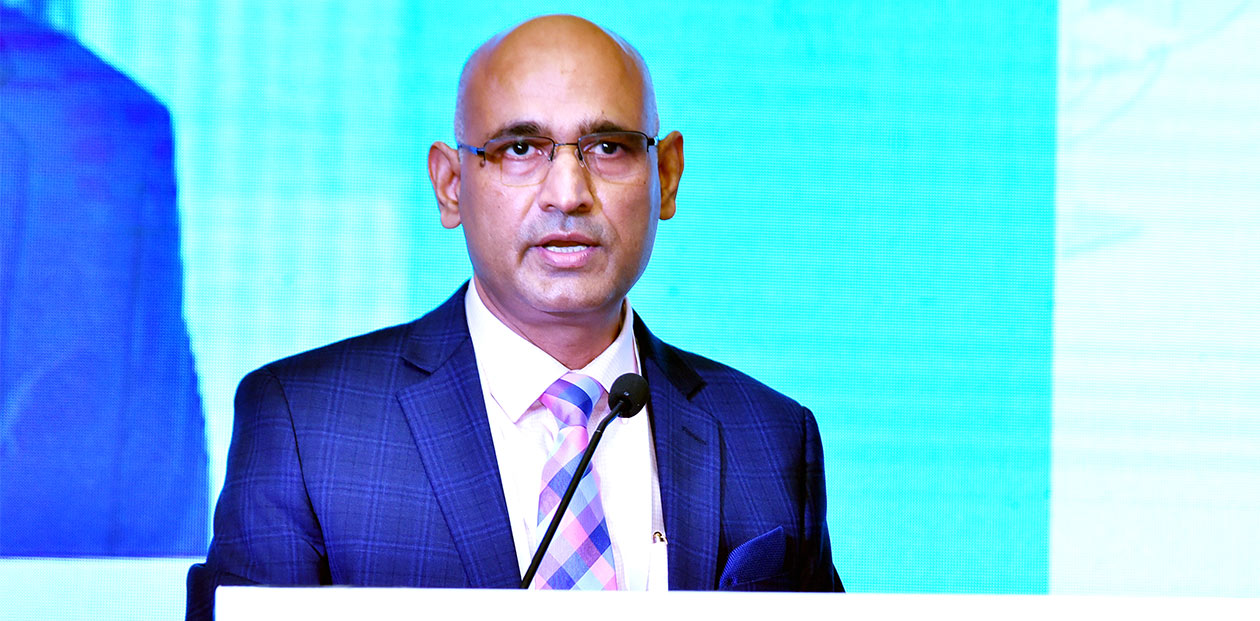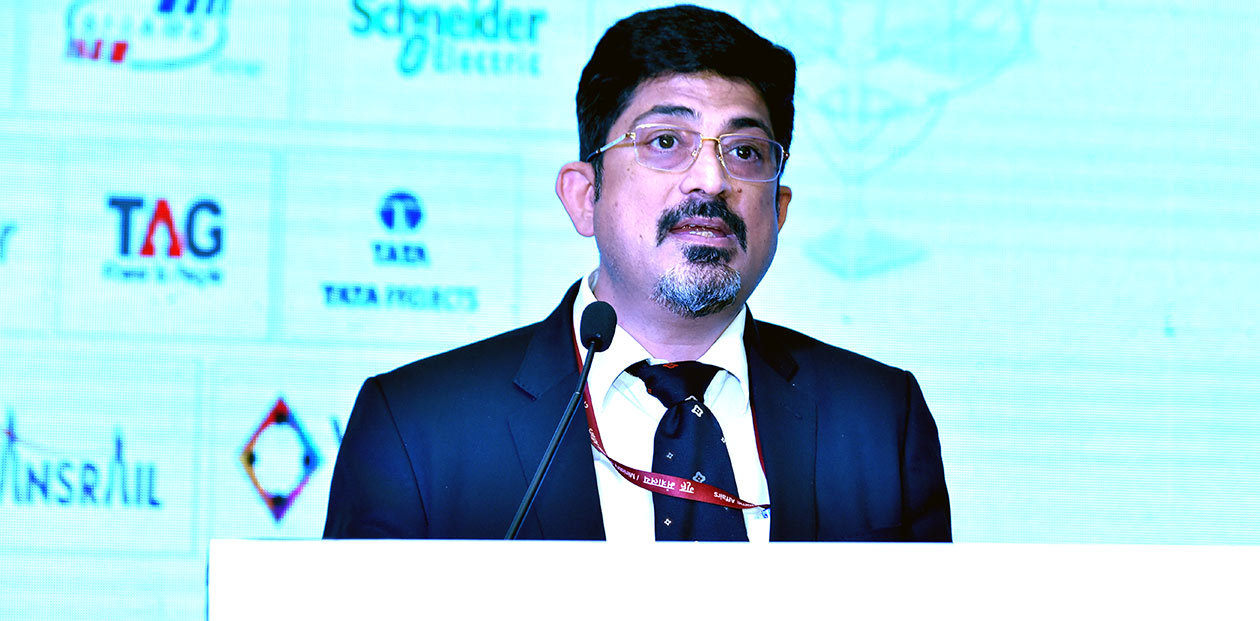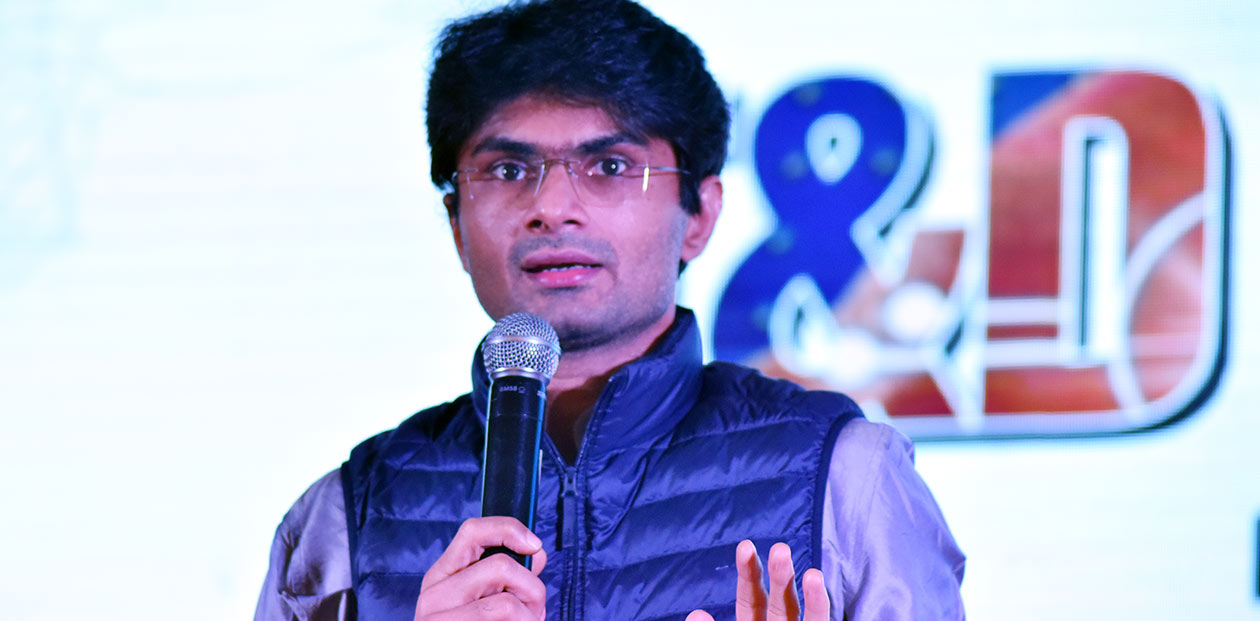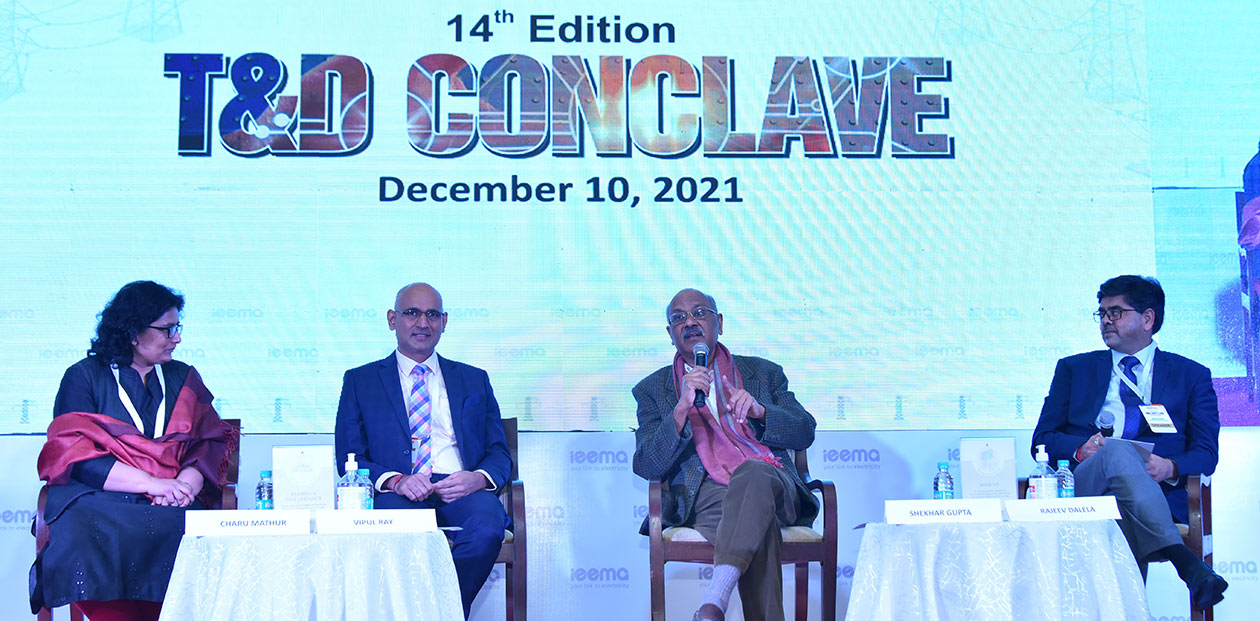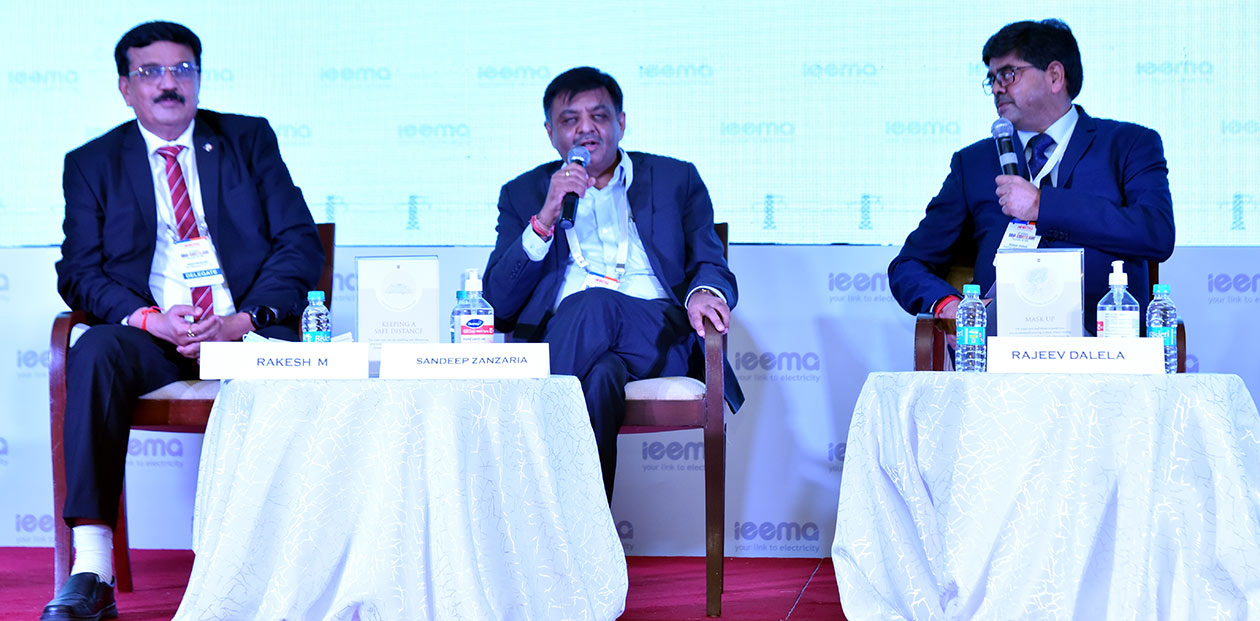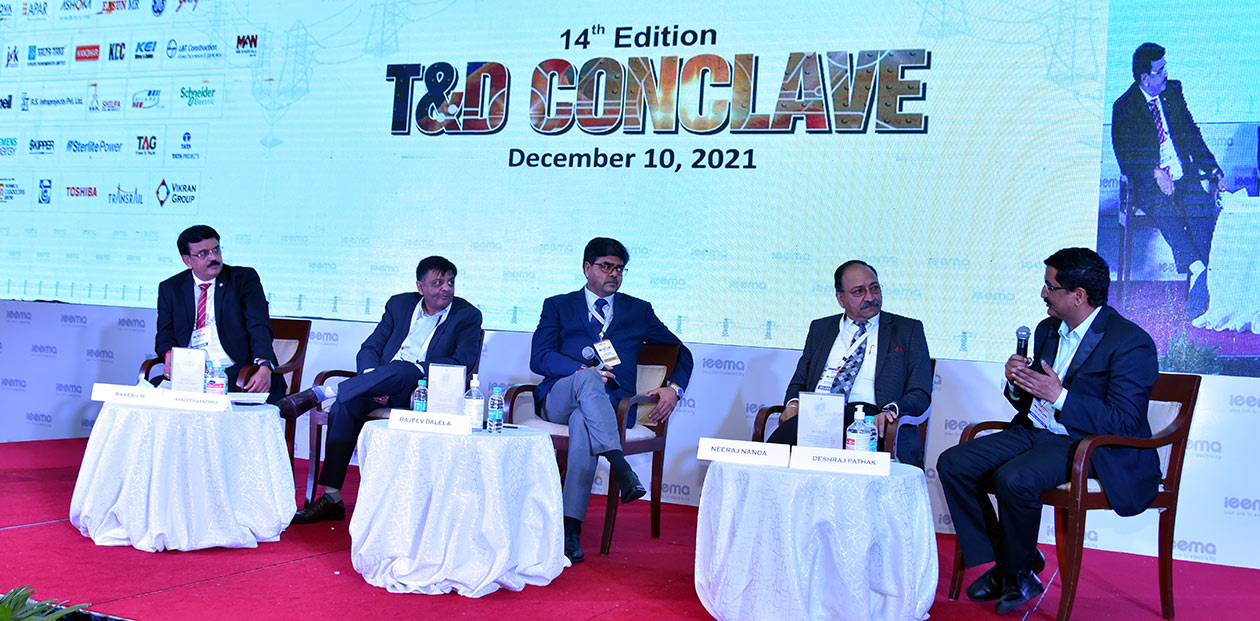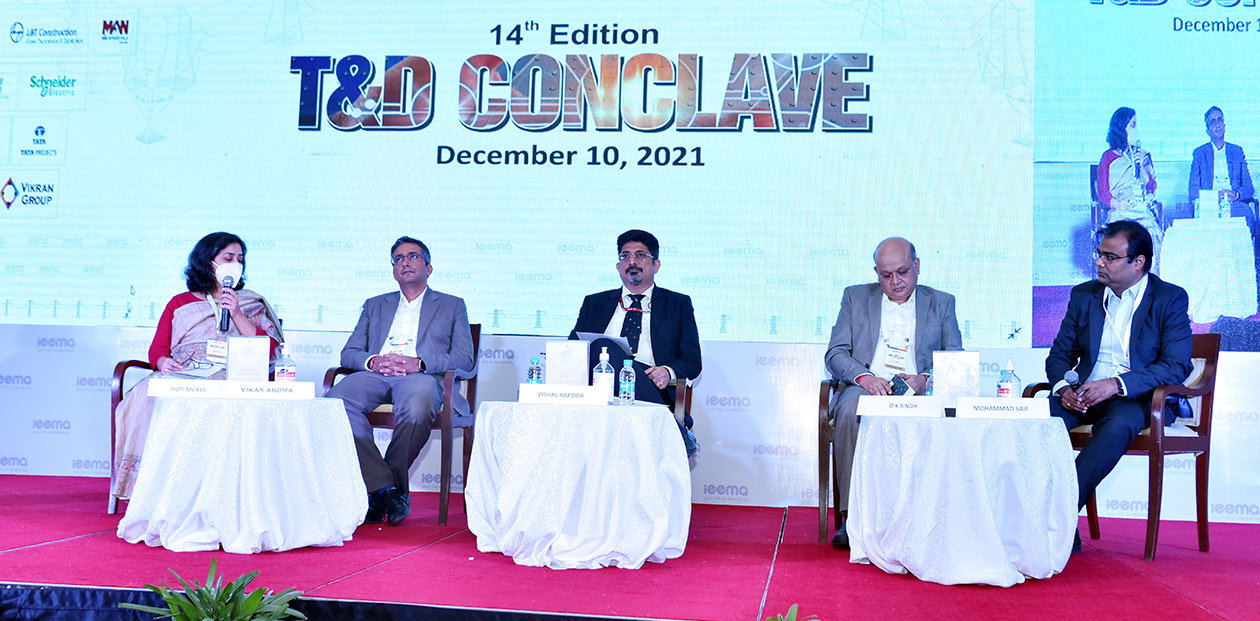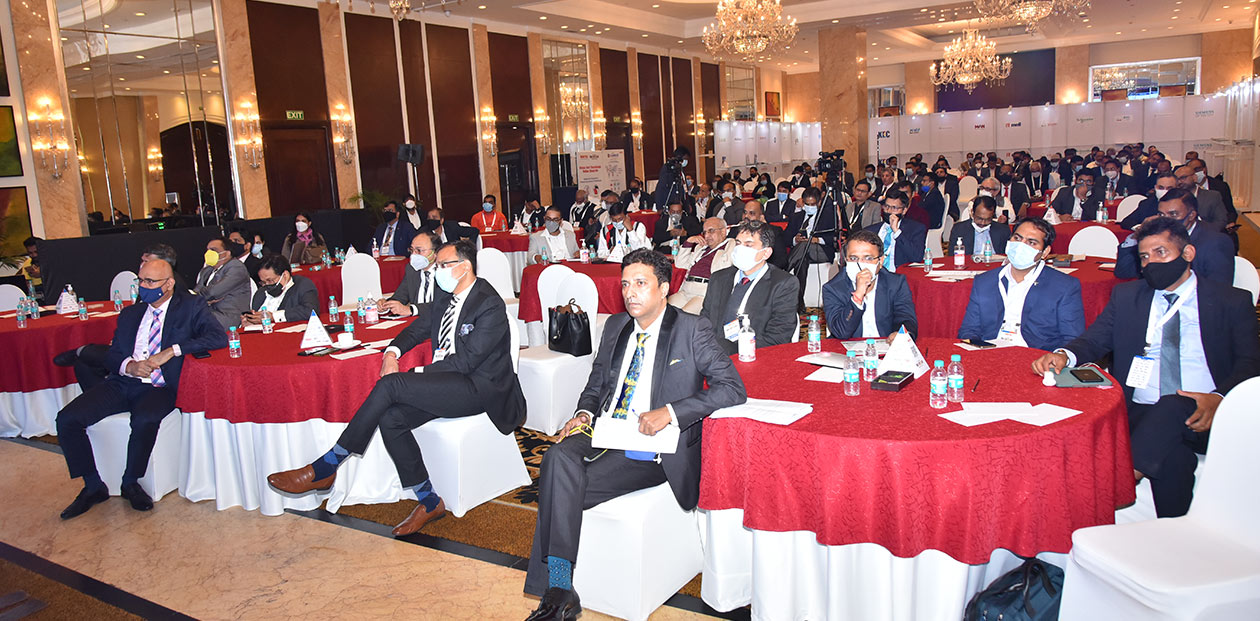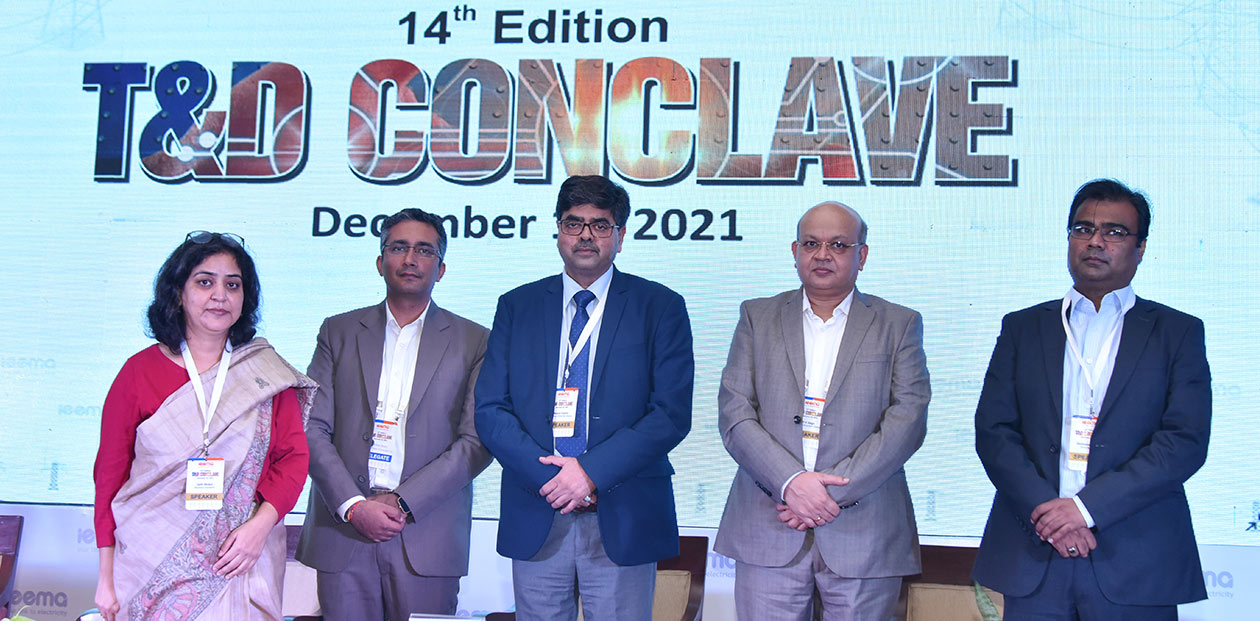 10th December 2021 @ Hotel Shangri La
Mr. Rajeev Dalela Chairman IEEMA T&D Division
Welcomed Industryleaders attending physical event of IEEMA conducted after two years and elaborated on the program flow for the day.
Reforms should address several structure issues like high power purchasing cost, regulatory assets etc.
T&D Sector's biggest challenges are on cost and skill mapping etc. This has adversely affected the power distribution companies in the peak of COVID 19.
Privatization will help in improved efficiency in Power Sector.
Exports is upcoming big area which needs to be incentivize.
Mr. Vipul Ray, President, IEEMA
IEEMA has a combined membership turnover of USD 50 billion.
We have 22 product divisions, 4 regional committees and cross functional committees including public policy committee.
T&D industry is playing an active role producing digital ready solutions.
India is one of the few countries where transmission sector has been opened up for the private participation.
Revamped Distribution Sector scheme will help DISCOMS. The scheme has an outlay of Rs 3,03,758 Crore over 5 years.
Unprecedented price rise of essential raw materials needs to be checked.
Its time for the industry to explore more business opportunities.
Mr. Vinayak Chatterjee, Chairman, Feedback Infra
Mr. Vinayak Chatterjee, Chairman, Feedback Infra, made a presentation on Recent Policy interventions in Indian Infrastructure.
There are programmes namely, National Infra Pipeline (NIP), National Monetization Pipeline (NMP), Gatishakti and National Single Window System (NSWS).
To support this there were reforms in public procurement, DFI-NABFID and surety bonds. All these initiatives happened in last 11 months.
There are three types of risks Developing, Construction and Operating.
Gatishakti is a complex program consisting of 600 layers based on GIS.
General Instructions on Procurement and Project Management of the Ministry of Finance, dated 29th October 2021, is one of the biggest reforms, which mentions about timely payments, Dismantling L1 based procurement and honouring arbitration awards.
Instruction states about 75% of running bills be paid in 10 working days, thebalance 25% be submitted in 28 working days and final payment be made in 3 months. Provision to pay interest may be put in and there should be responsibility on concerned officers for unwarranted delays.
The issue of irrational bidders needs to be addressed during the procurement bidding. In public procurement,Govt may have a system that address the irrational bids, either through objective selection criteria or mode or standard deviation or through subjective judgement.
Many projects are quite complicated in their design example development of terminal at New Delhi Airport / New Railway building and similar projects which require a lot creativity or maybe something technology not it the country, it can be put as Swiss challenge and Swiss challenge can be part of procurement norm.
Inclusion of sophisticated goods; along with Works Contract and Services. New procurement guidelines, applies to consultancies, service deliveries (limited to 10 cr.) and work contracts.
Dismantling of L1 has begun with procurement allowed on Quality & Cost Based System (BSB); along with Single Source System (SSS) and Fixed Budget Selection (FBS).
In Honouring Arbitrations Awards, negative and obstructive behavior by statal agencies was recognized. Decision taken 5years ago finally incorporated in General Finance Rule(GFR) of government.
• The issues to be addressed are Increasing Technical Score Weightage from 30% to 80%, Scourge of arbitrary encashing of BGs, Independent Engineers format, getting states on board, Consequences Management etc.
Surety Bonds which will be replacement for BGs in coming days
Mr. Shekhar Gupta, Founder and Editor-in-Chief, ThePrint
Mr. Gupta shared his thoughts on five trends that will transform India or influence India. The overall movement of India will be positive. These movements will not be due to divine intervention, or because of great Government policies, or presumption is to be taken on which Government will be in power for next 20 years. But, the changes would be due to the people of the country.
India started to see the impact of the reforms in 1991. The base was higher; growth was going at a good pace.
Late George Shultz (Former secretary of United States of America) gave a speech which stated "Three big changes will transform the world" and these changes will make the world closer. Those things were Microchips, White bodied aircrafts, and Telecommunication.
This relates to cheap smart mobile phones with free data, cheap bikes with good fuel efficiency, and cheap education. This is transforming India.
Massive physical infrastructure and buildings is more towards connectivity. Improved connectivity leads to migration of peoples for work.
There are only a few States with negative population growth like Tamil Nadu, Andhra Pradesh, Telangana, Punjab etc.
Panel discussion onIndian Transmission Industry and Way Forward
Session Moderator: Mr. Rajeev Dalela Chairman IEEMA T&D Division.
Mr. Deepak Zanzaria (Regional Commercial Leader, GE)
There are four months of action in a TBCB projects and rest eight months are dull.
It becomes a constraint for transformers and gas insulated switch gears in creating capacity at site.
Reverse auction is killing industry. Pressure comes on EPC and component suppliers.
Margin earned are very less and not sufficient for R&D in Indian context.
Material inflation is happening which is very unpredictable.
Neeraj Nanda (President, Transmission Lines in Solar Business, KEC)
Business Trajectory shifted in last1 to1.5years.
Under cuts would further grow and lowest threshold have been breached.
The good situation seen is that there has been certain Capex which was committed. This Capex will be implemented and can been seen from announcement at COP 26.
How Assertive and responsive EPCs are in their domain today is the question
Engagement with Stakeholders need to be multifold, agile and quick going forward
Mr. Rakesh Marketkar (CMD, Vikran Group)
Transmission line industry should have infrastructure industry status.
Works gets started but clearances are not available.
The industry bleeds without price variation clauses.
Transmission Line Industry EPC player needs support.
Mr. Deshraj Pathak (SBU Head T&D, Tata Projects)
TBCB projects are under firm price.
More than 80% of the component in Transmission Line is metal and it is seen that price of these products is in increasing trend.
Mostly TBCB projects are related to renewable energy where time period is a constraint.
In 15months one has to design the tower and get clearances from forest and others.
Challenges faced by Transmission Industry should be taken up together and resolved.
Special Address by Mr Vishal Kapoor, Joint Secretary, Distribution, Ministry of Power, Government of India
Distribution sector is not the main, but it's the foundation where complete value chain rest.
Distribution sector provides employment to millions in both direct and indirect ways.
Distribution sector has ensured ease of living and ease of business.
This sector has improved the average available electricity for 23 hours.
There are significant challenges to the entire power sector to be financially & operational sustainable.
The T&C losses are 21%, which is higher than several developing countries. The distribution sector is losing 60 paisa per unit electricity.
An estimated 1Lakh 60 Thousand Crore of over dues owes to distribution sector, including state thermal power plant.
The Government of India has launched several initiatives to have a better distribution sector which were successful too. Some of them are DDUGJY, IPDS and SAUBHAGYA in modernizing and strengthening the distribution infrastructure for both rural and urban areas.
UDAY was launched for improving financial and operational efficiencies of DISCOMS.
To ease of liquidity during COVID period, the liquidity infusion scheme was launched.
The DISCOMS needs to focus on improving operational efficiencies and financial sustainability and improved customer services.
The Government of India recently launched the RDSS scheme. Prepaid smart metering is one of the main initiatives.
Panel Discussion on Distribution Reforms, Challenges and Opportunities
Mr. Mohammed Saif (Partner - Power & Utilities – Ernst & Young)
The process of learning among the states has been varied.
There are reforms both technical and financial aspects.
The power quality has improved. The losses are 7% to 8 % or even lesser on one side of the spectrum in the states and be as high as 40 % to 50% onthe other side.
Adoption of new technologies and implementation of scheme are happening.
Mr. Vikas Arora (Group Head Business Development, Tata Power)
The challenge related to regulatory assets is real now.
Entire regulatory assets scenario is becoming unsustainable going forward. The only reason we were able to sustain because of the efficiencies brought into the system.
The stated losses were near to 53% and we are at 7.33%. There has been a huge reduction in stated losses.
The entire quantum of Delhi, as an entire distribution geography, is in a tune of Rs 15000 to Rs. 20000 Crore.
The huge amount of regulatory surplus is something which cannot be taken forward.
There should have been a liquid fiction plan which needs to be build up into the coming tariffs, so that the DISCOMS which are doing their work efficiently are not penalized for inefficiency.
Mr. D. K. Singh (Business Unit Head, Power Distribution, L&T Construction Ltd.)
Nearly 100% of India is electrified and electricity is available to all the consumers. More the consumers are added, there will be more burden on the Discoms in terms of subsidy.
The consumer is now looking for quality and reliability of power that is 24 by 7. To achieve this, Discoms require a lot of cash to fund their operations, maintenance, funds for capital investments, and further developments.
Moreover, dues are pending which are to be paid by Discoms to generators and discoms are facing issue in repaying the dues. Discoms are dependent on the funding from the central government.
Today states need empowerment to their funding and be Atmanirbhar.
Discomsshould be able to fix the revenue, where they are able to meet their cost and fund their future requirements.
Lots of clearance (Forest or Railway) is the issue that should be considered during the design phase.
Session with Shri Suhas Lalinakere Yathiraj, IAS, Paralympics Medalist and Noida District Magistrate
Mr. Suhas Lalinakere Yathiraj, IAS, Paralympics Medalist and District Magistrate of NOIDA
Energy sector has changed our life and it has changed the most.
Each one of us want to be good and successful. However, some people end up being successful and some do not reach to that level.
The movie 'Pursuit of Happiness' contains ingredients of success. It shows Ups and Down are a part of life and a company, e.g. NSE or BSE.
For playing in Olympics he had to be in top six. So for practicinghe took posting in a simple area. The work he got was of Planning & Commission. This led him to have extra time for playing games.
In taking decision we see cost benefits as when we apply for any mutual funds or for bidding in a project.
He also failed in the quarter final matches which was a gateway to Olympics. In 2019 he lost four back to back matches. So to qualify for Olympics he had to win gold at Brazil and Peru. One should not regret in life and try to connect the dots backwards.
A time would come where at one point one would have lost everything or on the verge of loss.
There is positive and negative energy. How to control and react the things which are not in our control.