Changing Dynamics for Sustainable Growth in the Word of Electrical Insulation
The Conference will be of special interest to:
Manufacturers of all types of electrical and Electronic insulating materials materials, Users of Insulating materials / insulators, Consultants, Researchers, Practicing Engineers and Designers of Electrical Machines and Electrical Insulation Systems
India's installed renewable energy capacity (including hydro) stood at 178.79 GW, representing 43 per cent of the overall installed power capacity. The country is targeting about 500 Gigawatt (GW) of installed renewable energy capacity by 2030.
India having One Nation, One Grid, One Frequency, One National Load Dispatch Centre resulting in one market for traditional generation. Discussion on Renewable Energy Integration and Grid Management by Load Dispatch Centre is need of time.
Smart grid technology is enabling the effective management and distribution of renewable energy sources such as solar, wind, and hydrogen. The smart grid connects a variety of distributed energy resource assets to the power grid. By leveraging the Internet of Things (IoT) to collect data on the smart grid, utilities are able to quickly detect and resolve service issues through continuous self- assessments.
The plethora of opportunities for energy firms to invest in India comes from the increased demand and energy transition commitments. They key areas impacting Grid are:
Renewable Generation and Battery Energy Storage Systems (BESS):
One of the most important emerging technologies in the Indian renewable energy market, can provide both peak-time power supply and Round the Clock (RTC) power to help overcome renewable energy's unsteady nature.
India is also aiming to become a global hub for green hydrogen producfion and exports. Under the Nafional Green Hydrogen Mission, Rs. 19,444 crore has been allocated for green hydrogen aiming at producing 5 million tons of green hydrogen annually by 2030.
Most implementations of electro mobility envision large amount of electric vehicles (EVs) adding significant deployment of EV charging infrastructure that will cover residential, commercial and large independent charging infrastructure, creating planning, and operations impacts on medium and low voltage networks. That would need a collaborative planning approach between utility, infrastructure operators, and customer, including smart and bi-directional charging capabilities, which can modify their charging in response to grid conditions.
This conference talks about the new initiafive affecting Grid stability and solutions to the technological challenges of Grid integration in Renewable Energy. Also Policy Reforms to promote RE and Grid Management.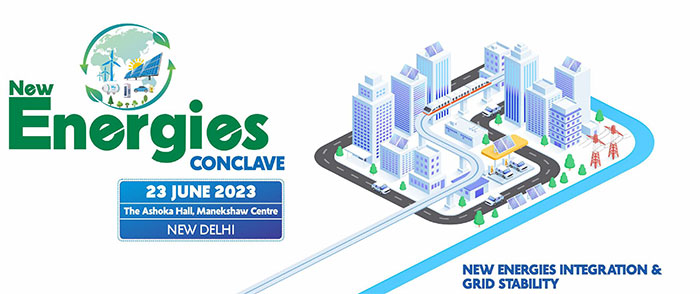 Suggested Topics for the Papers are and not Limited to:
Innovations and Developments – Developments in Insulating materials for Electrical & Electronic equipment – solid, liquid and gaseous dielectrics.
Green Technologies during manufacture & use of electrical insulating materials.
New Advances in Nano Technology in Electrical Insulation
Effects of Harmonics on Insulation Material Design / Systems
Development of New Insulating Materials to avoid Static Charges
Increasing Role of Composites in Electrical Insulation
Fire Retardant Insulating materials – new developments and applications.
Future of Insulation in traction motors – present & future technology.
Insulation for E-mobility Systems – Hubrid Electric Vehicles / Electric Vehicles / Energy Storage Solutions / Charging Stations
Insulations in Storage Batteries and Capacitors
Insulations for Renewable Energy applications
Impact of Medium Voltage DC Systems on the Insulation Systems
Insulation of high voltage and extra high voltage rotating machines – present & future technologies.
Insulation systems for critical machines – Motors, inverter-fed-motors, Alternators, Wind mill generators, Electric Hand-tools and Household machines, Auto electricals.
Insulation Systems for Equipment used in Data Centers.
Insulation of winding wires – developments, application, evaluation and performance.
Dry type transformers – high thermal requirements from insulation, selection criteria & performance.
Innovation in insulation for liquid immersed transformers.
Advanced insulation systems for transformers for improved performance and reliability
Ceramic and Polymeric insulators – for Electrical equipment and transmission.
Casting, potting and encapsulating resins for electrical and electronic applications.
Application Equipment developments – for casting, impregnation and potting
Impregnating & Finished Compounds – development, evaluation and performance.
Evaluation techniques for insulating materials & systems – New standards, industry requirements and field experiences.
Compatibility of insulating materials in insulation system of electrical machines.
Ageing and Diagnostics of Electrical Insulation Systems.
Note: These topics are indicative. Papers of interest on other related topics will also be considered
The Conference Committee invites papers for presentation at the conference on above mentioned and related topics.
The submitted papers will be forwarded to the Scrutiny Committee. Authors will be notified of the acceptance of their synopsis.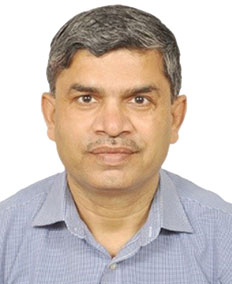 Central Electricity Authority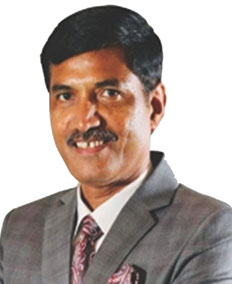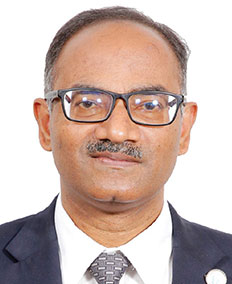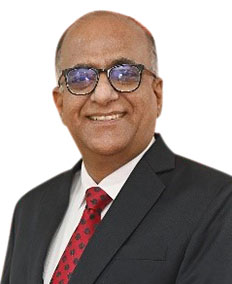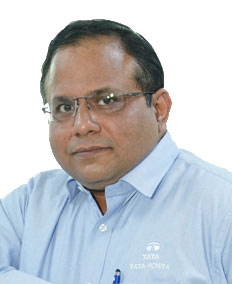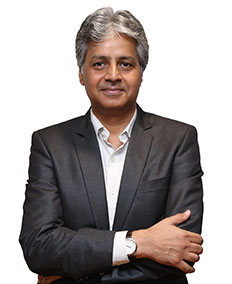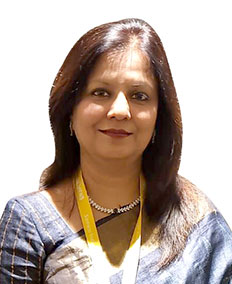 Country Business Segment Head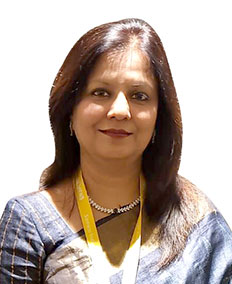 Country Business Segment Head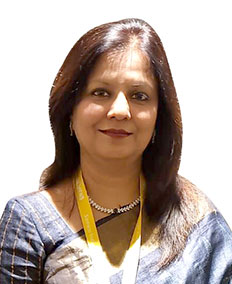 Country Business Segment Head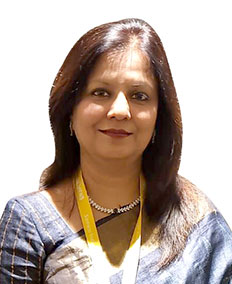 Country Business Segment Head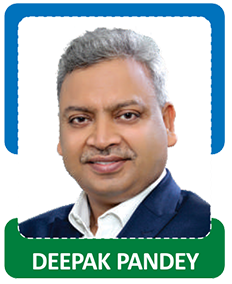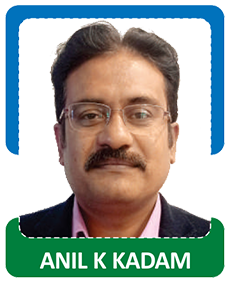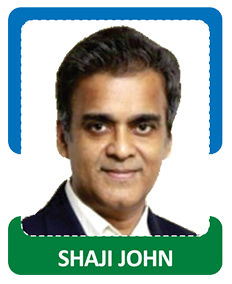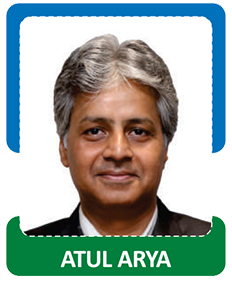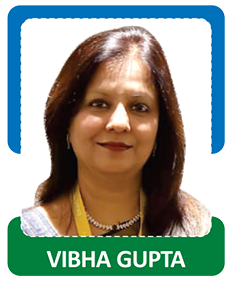 Country Business Segment Head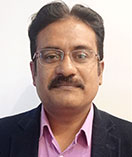 Anil K. Kadam
Schneider Electric
"The New Energies Conclave is a unique platform that brings together visionaries, experts, and innovators from the energy sector, creating an environment of collaboration and knowledge sharing. Our lineup of distinguished speakers will share their insights and expertise, providing you with invaluable perspectives on the challenges and opportunities within the industry. You will gain a deep understanding of the transformative power of smart grid technologies, including their integration with renewable energy sources, grid modernization, advanced metering infrastructure, energy storage solutions, and demand response systems."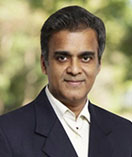 Shaji John
Ohmium
"The integration of large-scale renewable energy into the Indian power grid is a vital challenge and an opportunity for India to achieve its economic, social and climate goals. It requires policy support, technology innovation and flexible power delivery to ensure reliable and affordable energy access for all. I request all of you to join us for this event to ideate and propose the best solution for the country."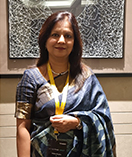 Vibha Gupta
Siemens Ltd.
"Renewable and Green Energy is an investment required to ensure safe future for our next generations."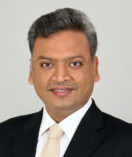 Deepak Pandey
GE (T&D) India Ltd.
"Renewable is the future for sustainable power to all. To meet decarbonisation goals and harness renewable energy to scale - digital technologies deployment, changes in policy and regulations are the key levers. Our expert panel will give deep 360 degree insight into the challenges, solutions and roadmap for adoption of renewables to meet India's ambitious targets. "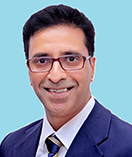 Supushpa Kaushal
L&T
"Grid Integration with Green Energy Mix and Smart Grid Technologies, is the need of the hour. The progressive policy support and framework by Govt of India is remarkable. We have vibrant stakeholders be it Govt, Statutory Bodies, CEA, Central & State Utilities, Private Utilities, Technology Players, Startups, IPPs, OEMs, Testing Agencies and complex project execution EPC companies. NEW ENRGIES 2023 Conference/Summit on 23rd June,2023 is a great platform for meaningful discussions/ case study presentations/ fire chats which shall be helpful of technology adoption by the Electrical Industry and provide a reliable, affordable and safe electrical energy for the consumers in India."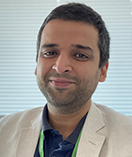 Mayank Sharma
Schneider Electric
"welcome you all to New Energies Conclave 2023 edition. There is little doubt that the electricity grids are at the heart of the Energy Transition. But it is also true they face increased stability issues with more renewable, lowering inertia, rise in electrification across energy sectors, and rise of active demand side user. Stable grid operations in bi-directional energy world is based on 3 pre-requisites – A set of targeted polices with electricity market reforms, innovations in technical solutions, and with the right business model. With a strong diversity of expertise, I am looking forward for an intense discussion, which will benefit each one of us "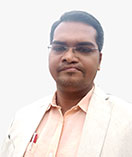 Chandrashekhar Mishra
Crux Power
"With the present 178.79GW of Renewable Energy injection into Indian Grids and a target of 500GW by 2030, it is imperative for Indian Grids to be more resilient, smart and intelligent to accommodate these New Energies which is inevitable and need of the hour. During this development of RE, this Conclave organised by IEEMA focusing on grid integration of RE shall have experts from Policy makers, Regulators, Developers and Grid controllers etc. to deliberate and conclude with some of the resolutions which shall be placed infront of MoP and MNRE for future plans. I invite all the RE and Power professionals to take advantage of this conclave and attend to share their views. "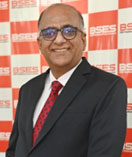 Sh Vineet Sikka
BSES Rajdhani Power Ltd
"New Energy Conclave being organised by IEEMA on June 23, 2023, is a testament to the critical importance of renewable energy in shaping a sustainable future. What sets this conclave apart is its ability to bring together visionary thought leaders and organizations to create a common platform for sharing ideas, fostering collaborations, and accelerating the adoption of renewable energy technologies. With a focus on innovation and collaboration, I am sure, this conclave will pave the way for a greener, cleaner and more resilient energy landscape. Let us unite and lead the way towards a future powered by renewable energy. "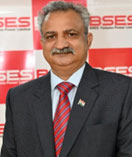 Sh Amarjeet Sheoran
BSES Yamuna Power Ltd
"The quicker we adopt the renewable forms of energy generation, the better it would be for planet earth, the sole known place for human existence. BSES Yamuna Power Limited (BYPL) has already adopted renewables in a big way. Around 50 percent of our total power portfolio will be green in next few years making us one of the greenest discoms in the country."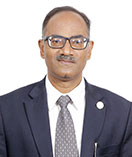 S R Narasimhan
Grid Controller of India
"The transition towards clean energy with renewables pose enormous challenges for maintaining a reliable and stable power system, requiring concerted efforts and actions encompassing policymakers, regulators, utilities, academia, and industry. I am confident that this conclave will play a pivotal role in formulating solutions to address the techno-policy challenges posed by the integration of renewables into the grid and ensuring the reliability and security of the power supply."
Previous
Next
Conclave would be interest

Renewable & Grid storage companies


Logo Presence on Digital Media Platforms and Promotional E-mailers
Corporate Video (2 Min.) played during the break
Logo Presence on the Main Backdrop
1 Standee near the Conference Hall
Logo Presence on the Thank You Sponsors
Table Space for product Display
5 Complementary Delegates for attending the conference
Logo Presence on Digital Media Platforms and Promotional E-mailers
Corporate Video (2 Min.) played during the break
Logo Presence on the Main Backdrop
Logo Presence on the Thank You Sponsors
4 Complementary Delegates for attending the conference
Logo Presence on Digital Media Platforms and Promotional E-mailers
Logo Presence on the Main Backdrop
Logo Presence on the Thank You Sponsors
3 Complementary Delegates for attending the conference
Intimation to Authors regarding acceptance of Synopsis
Last Date for receipt of Camera Ready paper
Intimation to Authors on acceptance of paper for presentation
The papers presented in part or full previously in any seminar or conference or published in any Journal are not acceptable. The authors are required to give a clear and firm declaration to this effect ( in our standard format provided by us). Papers should not carry name of any particular brand or promotional material of any firm.
For participation at the conference, only one representing author will be allowed to register as complimentary delegate. Other authors or Co-authors will have to register as normal delegate by paying the delegate fee. Please also note that this is a non-residential conference.
Free 8 delegates + Logo on Backdrop +1 page color advt
Free 5 delegates + Logo on backdrop +1 page color advt
Free 4 delegates + Logo on the backdrop +1 page color advt
Free 3 delegates + Logo on the backdrop +1 page color advt
Free 2 delegates + Logo on the backdrop +1 page color advt
Free 4 delegates + Logo on the backdrop +1 page color advt
Free 3 delegates + Logo on the backdrop +1 page color advt
For Sponsorship / Participation, Please Contact:
The Indian electrical industry is represented by Indian Electrical and Electronics Manufacturers' Association (IEEMA) which was established in 1948, comprising of all segments of electricity from source to socket i.e. generation, transmission, distribution to last mile connectivity/ usage and allied components & accessories. IEEMA members are also active in new energy space like EV components/ E-Mobility, Battery storage, Renewable Energy and Green Hydrogen value chain etc. More than 90% of the installed electrical equipment in the country have been contributed by IEEMA members. Combined turnover of the members is in excess of USD 50 bn exporting goods of over USD 10 bn.
Recognised as the first point of reference for anything pertaining to Power and Electrical Equipment, IEEMA plays a primary role to facilitate creation of a conducive environment for the growth of electrical industry by providing key services like Policy Advocacy. The Government officials laud IEEMA for its data backed representations. It also continues to represent the interests of its members, in consonance with National interest.
A prominent size and space is occupied by the Electrical and Machinery in the Capital Goods Sector, which is more than percent of the entire Capital Goods Sector. The industry is 6.8% of the manufacturing sector in terms of value and 1.07% of the NDP. It also provides direct and indirect employment to 1.5 million people and over 5 million across the entire value chain.