IEEMA Annual Convention 2021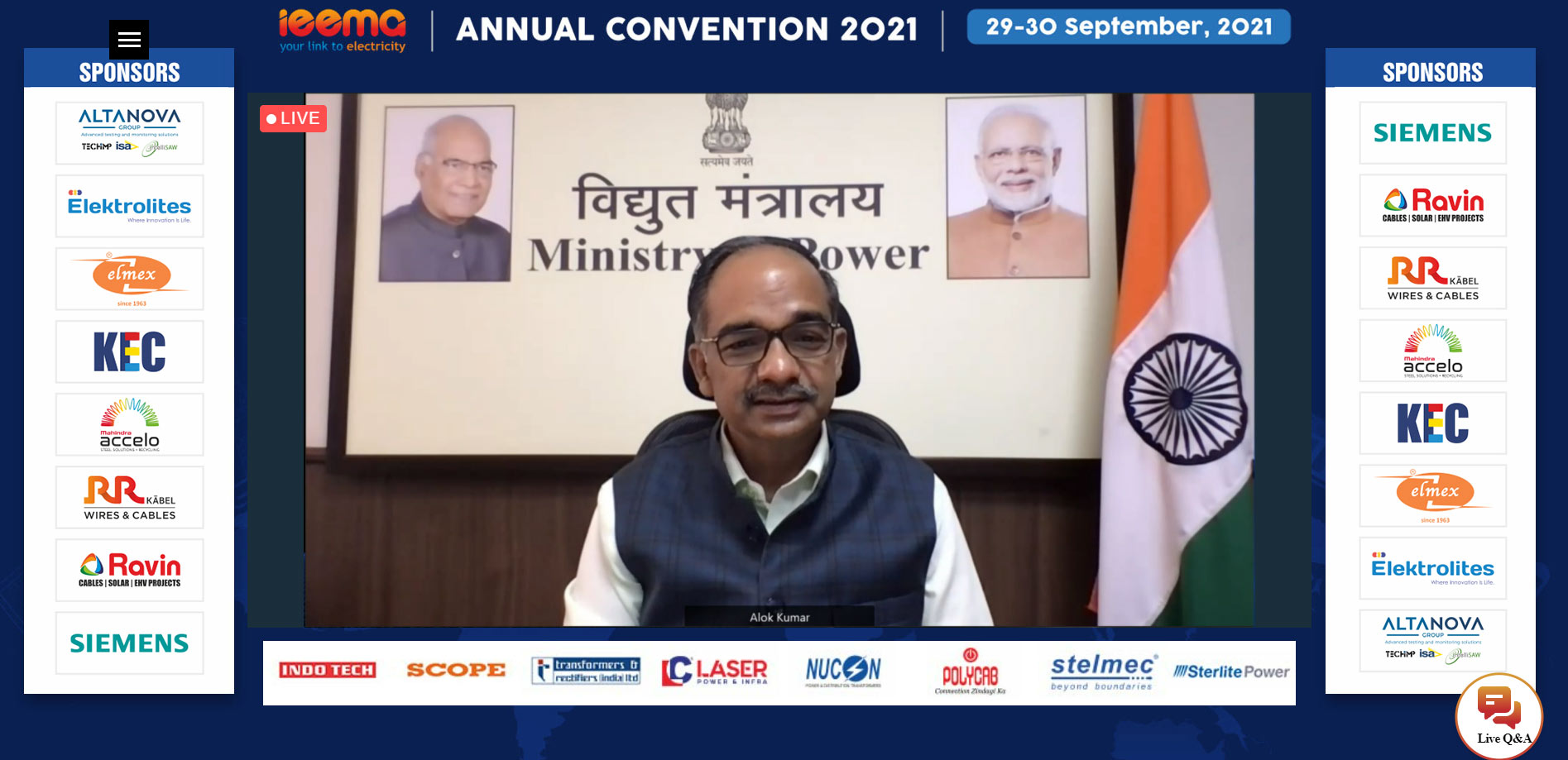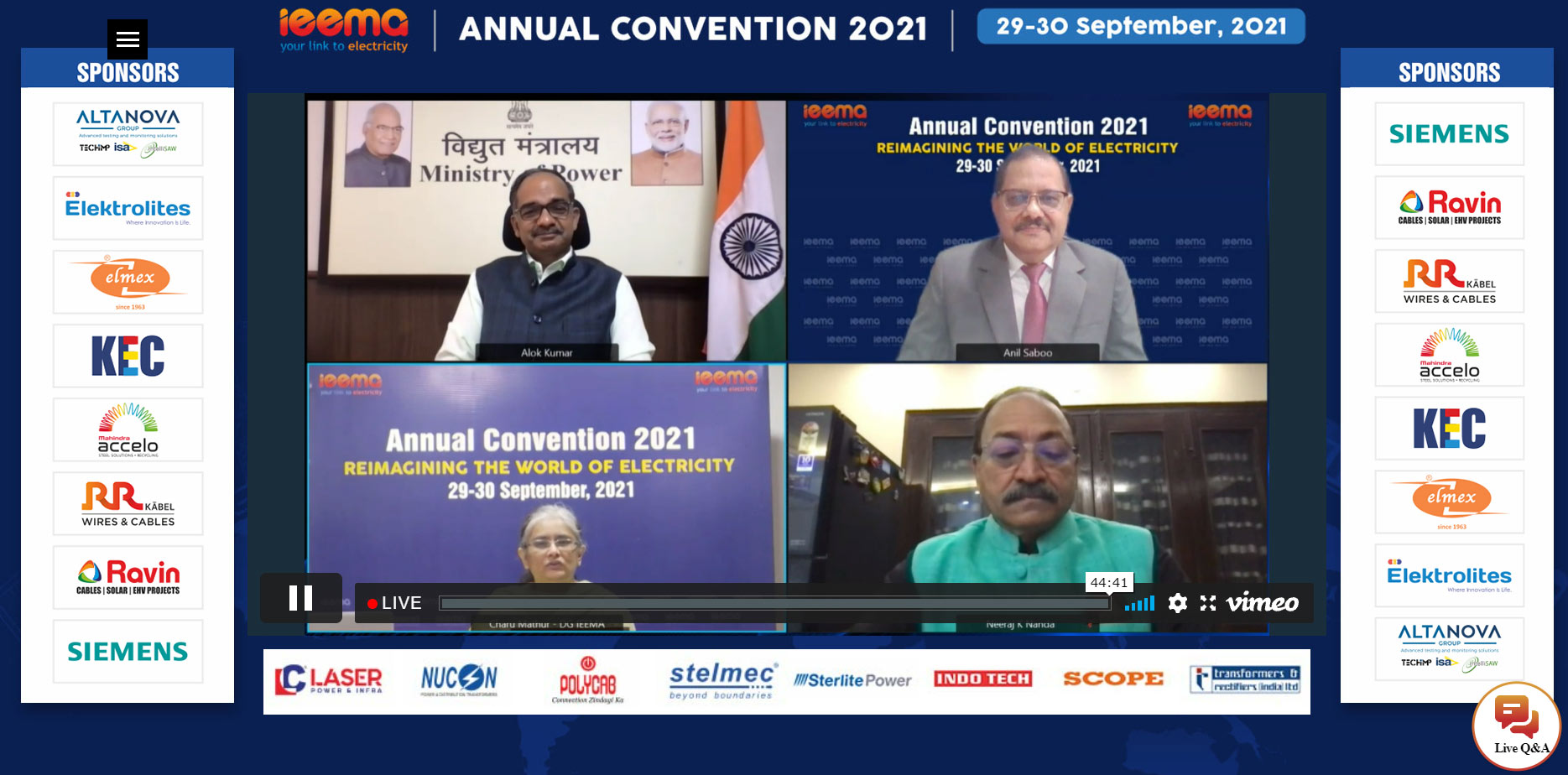 Inaugural Session
IEEMA Annual Convention 2021 kicked off with an inaugural address by Sh. Alok Kumar, IAS, Secretary (Power), Government of India on Reimagining the World of Electricity. In his inaugural address, Sh. Alok Kumar talked about India's Energy Basket. He said, "India is undergoing an energy transition, and there will be large scale electrification of our energy supply. 28% of energy demand will be met from electricity by 2030. Government of India is undertaking several measures to support the industry - three manufacturing zones are being set up; the new scheme of reforms to restore viability of DISCOMS and upgrading testing facilities in India are some of them".
Panel Discussion on Cross Border Business Opportunities
Dr. Amiya Chandra, Additional DGFT, Directorate General of Foreign Trade during his special address mentioned about Government's support to the industry in aspects like ease of doing business, trained human resources & infrastructure, Industry should look into aspects such as quality and R&D spend. The panelists from different countries discussed about the demand for Electrical & Electronic components in their respective countries and willingness to partner with Indian manufactures to meet that demand.

Panellists:
Mr. Bikas Dewan, Managing Director, Dhaka Power Distribution Co Ltd -Bangladesh
Mr. Surya Darma, Chairman, Indonesian Renewable Energy Society Indonesia
Mr. Boey Suryadi, Chairman, Electrical Panel Manufacturers Association, Indonesia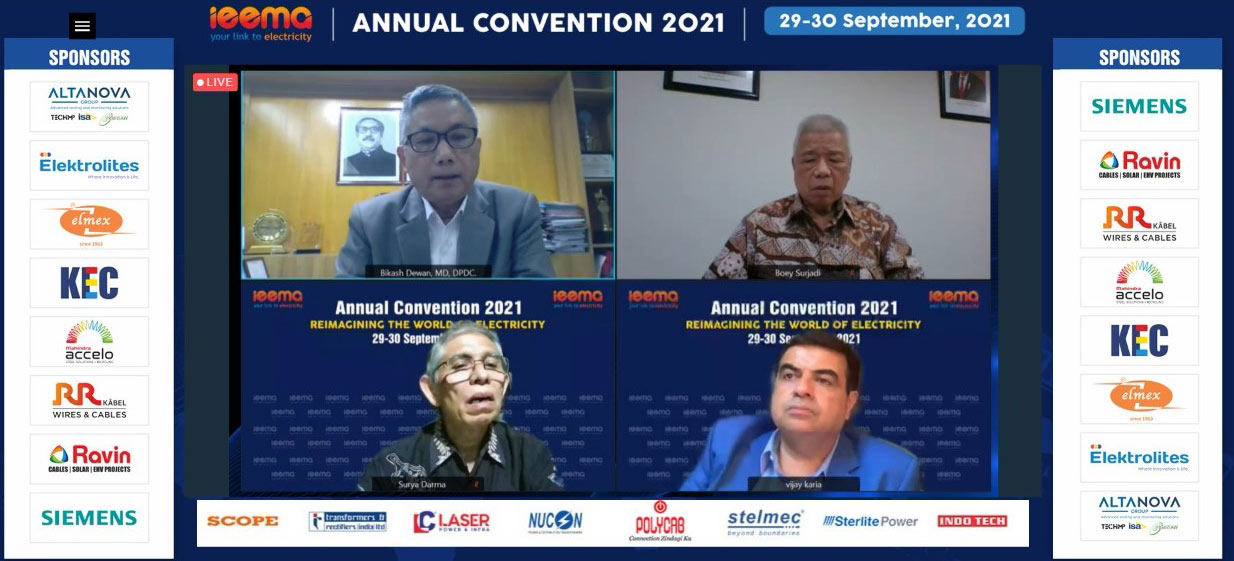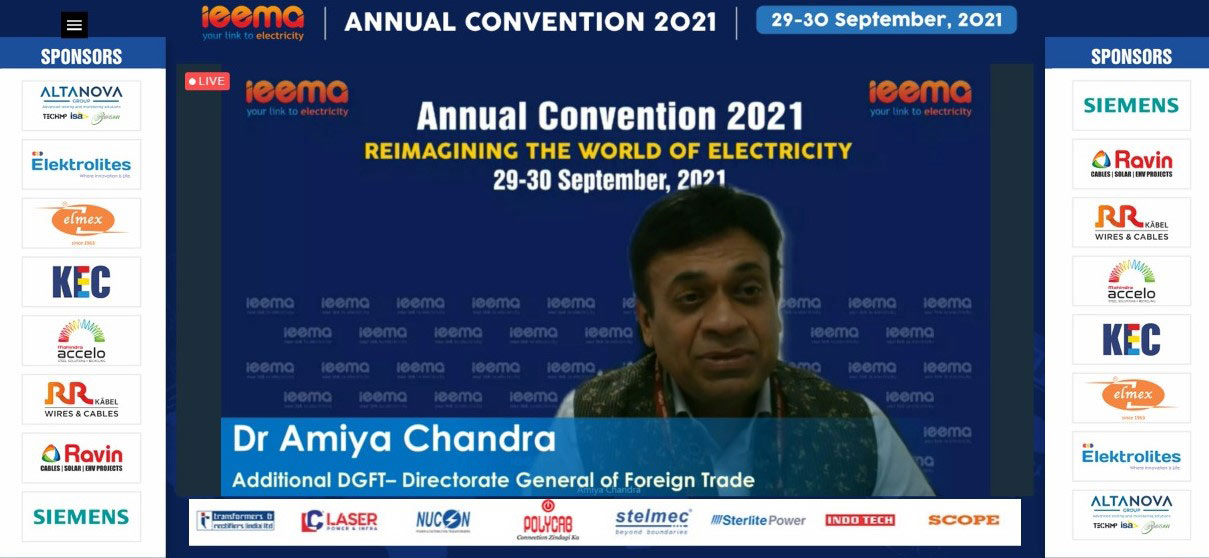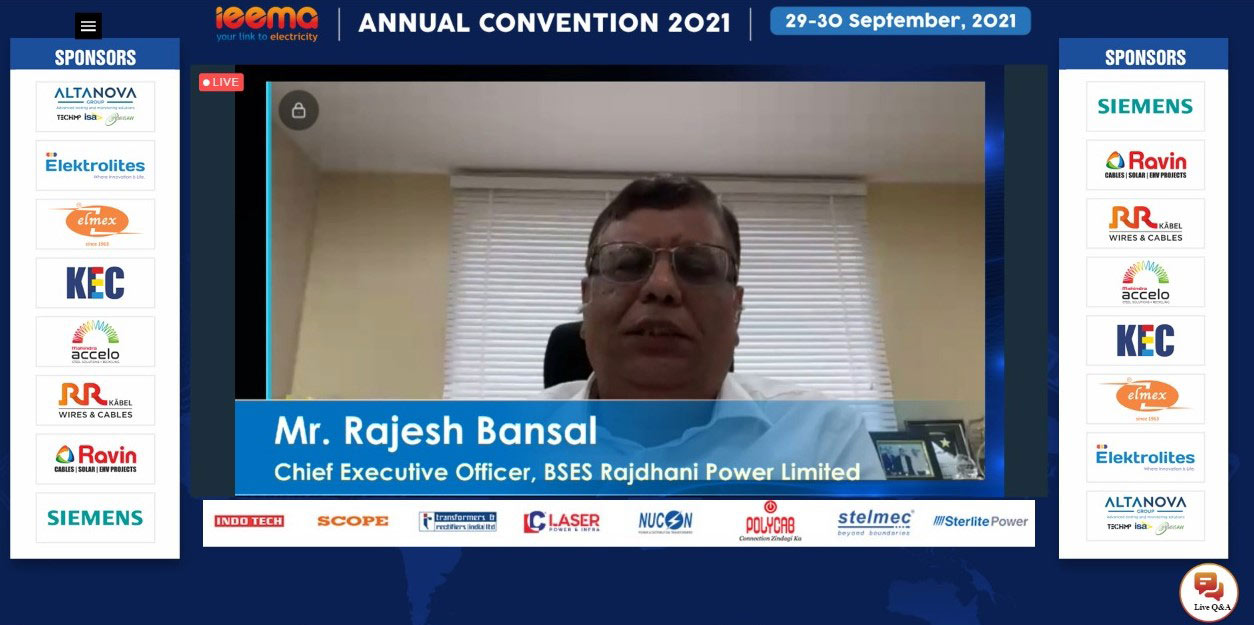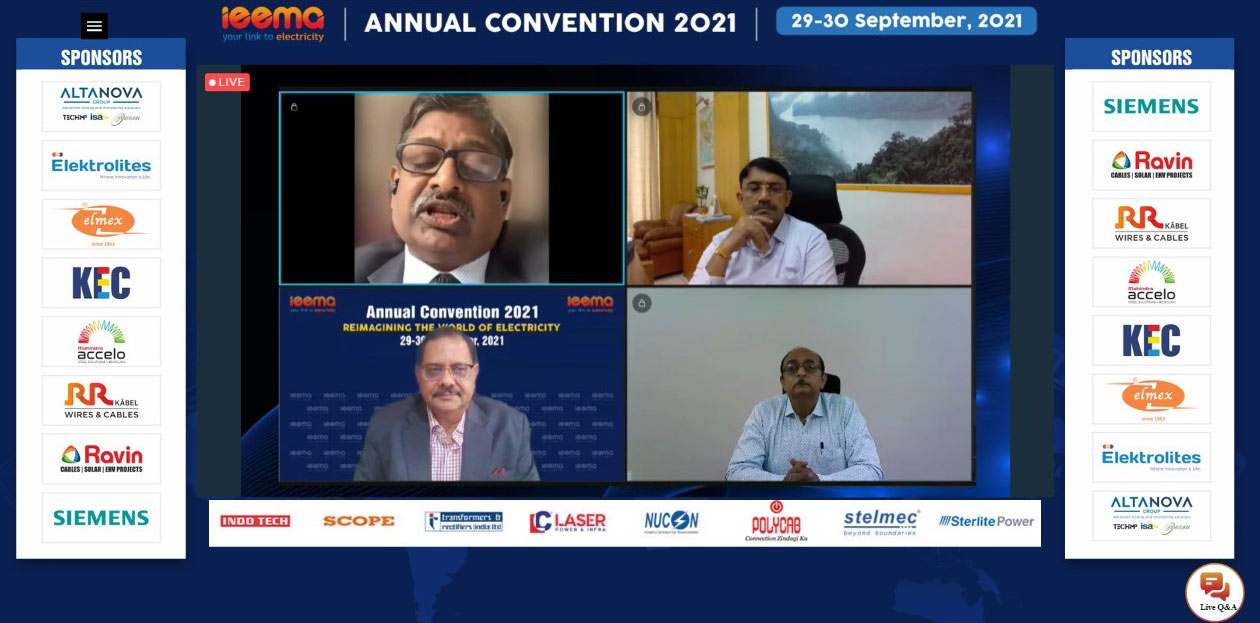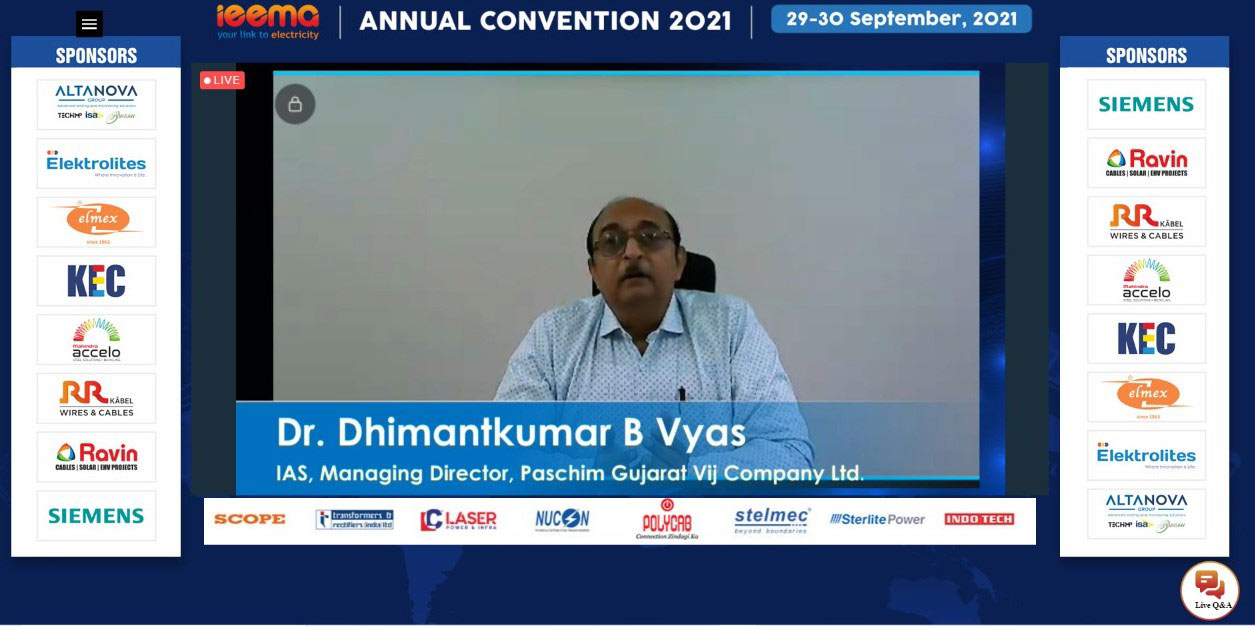 Panel Discussion on 'Reimagining the Transformation of DISCOMs'
Panellists:
Shri G. Kumar Naik, IAS, Additional Chief Secretary to Government, Energy Department, Government of Karnataka.
Mr Rajesh Bansal, Chief Executive Officer, BSES Rajdhani Power Limited
Shri A Venu Prasad, IAS, Chairman and Managing Director, Punjab State Power Corporation Limited
Dr. Dhimantkumar B Vyas IAS, Managing Director, Paschim Gujarat Vij Company Ltd.
Mr. Raghvendra Mirji, Sr. Vice President & Business Head – Power infra, Renewable Energy & Bus Duct Businesses, Godrej Electrical & Electronics Division, Godrej & Boyce Mfrg Co Ltd.
CEO SESSION – Reimagining the World of Electricity
Eminent leaders from the Industry deliberated upon the role of Digitization & Automation in the power sector. The discussions also focused on the changing business model during the pandemic, Energy Transitionsand the need for collaboration of Industry, Government & Academia in the ecosystem.

Speakers:
Mr. Sanjeev Sharma, Managing Director, ABB India Ltd.
Mr. Sunil Mathur, Managing Director & Country Head, Siemens India Ltd.
Mr. VimalKejriwal, Chairman – Public Policy Cell IEEMA, & Managing Director and CEO, KEC International Ltd.